FenLock Cone Clamping Elements
FenLock Cone Clamping Elements Extreme Duty, High Torque Solution
FenLock cone-clamping elements provide a wide range of keyless shaft/hub fixing assemblies offering simple installation, increased shaft strength and high torque transmission capacity.
Benefits
Wide range of standard designs, solutions for all applications
Eliminates the cost and complexity of keyways. Also allow the use of smaller shafts, as keyway does not weaken the shaft
Extensive bore range from 20mm up to 900mm
Allows for axial and angular adjustment of mounted components
Excels at transmitting high torques
Good resistance to alternating torques
Simple installation and disassembly
Eliminates fretting corrosion
Easy selection based on torque and shaft diameter
Includes shrink disks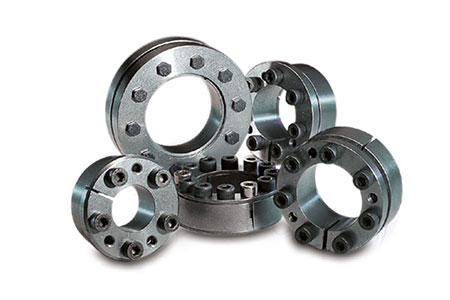 Request more info on Fenner products:
Contact
Get in Touch
For all general enquiries use the Enquire Online form - we'll connect you with the best partner supplier for your query. Alternatively, look up your local supplier.
Got a Technical Question?
For enquiries of a technical nature please complete the form below. We will redirect your query through to a technical specialist who will be happy to help.
Share Your Thoughts?
In order to deliver the best quality products and supply, we encourage customers to submit feedback on their experiences so we can resolve any issues and concerns.