Sustainability
More than 150 years of engineering excellence
Fenner® has been a trusted brand for over 150 years, continuously producing rugged and robust high quality product that meet exacting standards, delivering guaranteed performance time after time.
Working with the latest manufacturing technologies enables the Fenner range of power transmission products to continually lower carbon footprint and reduce their impact on the environment.
As an ERIKS managed range, we're committed to achieving a circular economy, and while Fenner® products are built to last, it's our mission to recycle as much as possible and look for eco-alternatives, and efficiency developments, across all aspects of our processes – from manufacturing to distribution, installation, operation and end of life disposal.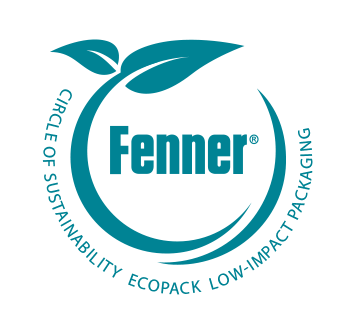 Reducing Energy Consumption
As part of our Quality Assurance Initiative, we're on an endless mission to make improvements in product performance, reliability, safety and ultimately efficiency – resulting in energy savings.
We have achieved this throughout the product range, for example by introducing higher efficiency friction belts. The Fenner inverter range allows users to control the amount of energy their electric motors are consuming, using only what is necessary for that process, reducing their energy consumption and ultimately saving money and reducing CO2 emissions.
Correct storage of products also plays a crucial role in the performance and longevity of the Fenner power transmission range. Storing products in optimal conditions ensures you receive factory fresh components that perform when you need them and, reach their full lifecycle design.
From Plastic to Paper
While many brands still depend on nonrecyclable materials to package their products, we are continually looking at ways in which we can reduce our consumption. We are investing in ECOPACK low impact packaging, helping us to move away from a reliance on plastic and other difficult to recycle materials, introducing wax-coated paper for wrapping chains and providing new forms of packaging for smaller parts such as grub screws etc. We are in the process of updating boxes to recyclable alternatives, it is our responsibility to work towards a more sustainable greener future
More about ERIKS Sustainability
We are all responsible for creating a better planet - through what we do, and what we choose not to do.
And when we all work together, our actions and decisions can be that much more effective. That's the thinking behind ERIKS sustainability and focus on Total Cost of Ownership (TCO).
We at ERIKS apply our passion for technology, manufacturing know-how and innovation in a company wide approach to a better planet.
Firstly, we take these steps to be responsible for our own actions and to achieve more responsible manufacturing of our own products. Then we use our expertise and capabilities to help you, our customers manufacture more responsibly too. So ultimately, everyone benefits.
Contact
Get in Touch
For all general enquiries use the Enquire Online form - we'll connect you with the best partner supplier for your query. Alternatively, look up your local supplier.
Got a Technical Question?
For enquiries of a technical nature please complete the form below. We will redirect your query through to a technical specialist who will be happy to help.
Share Your Thoughts?
In order to deliver the best quality products and supply, we encourage customers to submit feedback on their experiences so we can resolve any issues and concerns.