Series P
Fenner Series P, Heavy Duty Parallel Shaft and Right Angled Gearboxes
The largest in the gearbox range, the robust Series P gearboxes have a modular construction enabling short leadtimes. They are available in multiple reduction gear stages, having a maximum output torque range of up to 900,000Nm.
Benefits
Available as:
– Parallel shaft helical gearboxes
– Right angle bevel-helical units
Versatile mounting positions
Motorised or reducer options
Hollow bore or output shaft mounting
Ratios up to 50,000:1
Designed and built to order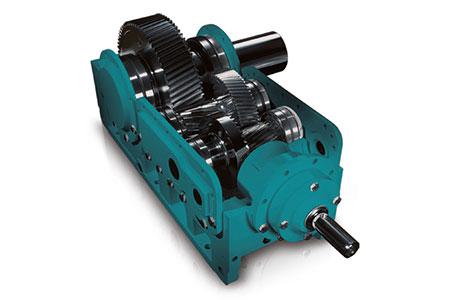 Contact
Get in Touch
For all general enquiries use the Enquire Online form - we'll connect you with the best partner supplier for your query. Alternatively, look up your local supplier.
Got a Technical Question?
For enquiries of a technical nature please complete the form below. We will redirect your query through to a technical specialist who will be happy to help.
Share Your Thoughts?
In order to deliver the best quality products and supply, we encourage customers to submit feedback on their experiences so we can resolve any issues and concerns.