Rigid Coupling
Rigid Coupling
Taper Lock® rigid couplings provide a convenient method of rigidly connecting the ends of shafts. Taper Lock bushes permit easier and quicker fixing to the shafts with the firmness of a shrunk-on-fit.
Benefits
Taper Lock fixing as standard
Peripheral speeds of up to 33m/s available
Vertical assemblies possible in FF design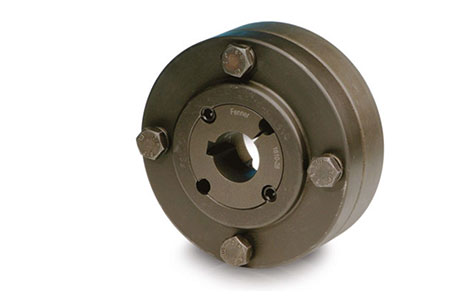 Request more info on Fenner products:
Contact
Get in Touch
For all general enquiries use the Enquire Online form - we'll connect you with the best partner supplier for your query. Alternatively, look up your local supplier.
Got a Technical Question?
For enquiries of a technical nature please complete the form below. We will redirect your query through to a technical specialist who will be happy to help.
Share Your Thoughts?
In order to deliver the best quality products and supply, we encourage customers to submit feedback on their experiences so we can resolve any issues and concerns.