PowerTwist PLUS
Link Belting Solution
The state-of-the-art solution for emergency replacement and fitment into inaccessible locations. PowerTwist PLUS belts are manufactured from high strength urethane/polyester composite, ensuring the finished product is incredibly strong, yet flexible enough to work in the roughest of conditions.
Benefits
Made to any length in seconds
Highly resistant to heat, water, oil, chemicals etc.
Use with Fenner® ISO standard Taper Lock® pulleys, optionally with RMA pulleys
Easy to install, rivet-less construction, no tools necessary
Standard or optional soft back, for conveying applications
-40°C to +110°C temperature range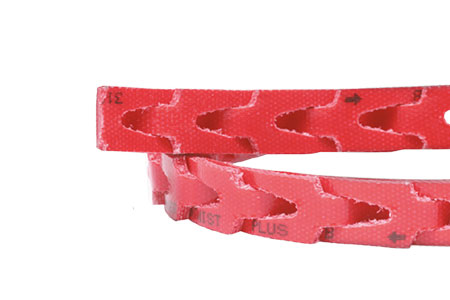 Request more info on Fenner products:
Contact
Get in Touch
For all general enquiries use the Enquire Online form - we'll connect you with the best partner supplier for your query. Alternatively, look up your local supplier.
Got a Technical Question?
For enquiries of a technical nature please complete the form below. We will redirect your query through to a technical specialist who will be happy to help.
Share Your Thoughts?
In order to deliver the best quality products and supply, we encourage customers to submit feedback on their experiences so we can resolve any issues and concerns.