Classical Timing Belt
Classical Timing Belt Relative Power 65%
Fenner® Classical Timing Belts are the original square toothed belts. In conjunction with their associated pulleys, classical belts provide an economic solution for light drive applications.
Benefits
Classical profile imperial pitch belts
Efficient and economical
Fully approved by all international standards ISO 5296 (International Standards Organisation) BS 4548 (British Standard)
Ambient operating temperature -20°C to +100°C
Ozone resistant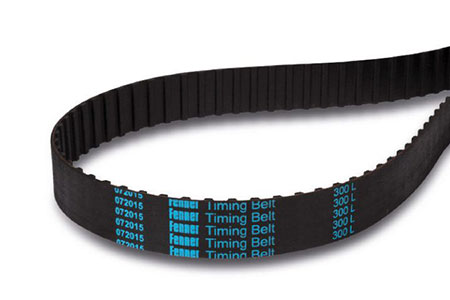 Request more info on Fenner products:
Contact
Get in Touch
For all general enquiries use the Enquire Online form - we'll connect you with the best partner supplier for your query. Alternatively, look up your local supplier.
Got a Technical Question?
For enquiries of a technical nature please complete the form below. We will redirect your query through to a technical specialist who will be happy to help.
Share Your Thoughts?
In order to deliver the best quality products and supply, we encourage customers to submit feedback on their experiences so we can resolve any issues and concerns.