Trantorque GTR
Trantorque GTR High Power, Critical Timing Solution
Trantorque GTR keyless bushing is the ideal solution for high power or critical timing applications. It offers a mechanical shrink-fit eliminating the problems of fretting corrosion, backlash and key wallowing.
Benefits
Locks and unlocks with the twist of just one nut
Precise radial and axial adjustment on shaft. Ideal for timing components
Trantorque GTR is "self-centering" unlike other cone clamping units. It needs no location diameter in components to retain concentricity
Repair of damaged keyways, just slip Trantorque GTR over the damaged keyway to effect repair
Eliminates keyways thereby reducing shaft costs. Also allows smaller shaft as the keyway does not weaken the shaft
Ambient operating temperature -34°C to +204°C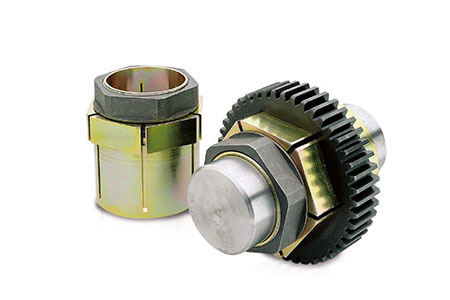 Request more info on Fenner products:
Contact
Get in Touch
For all general enquiries use the Enquire Online form - we'll connect you with the best partner supplier for your query. Alternatively, look up your local supplier.
Got a Technical Question?
For enquiries of a technical nature please complete the form below. We will redirect your query through to a technical specialist who will be happy to help.
Share Your Thoughts?
In order to deliver the best quality products and supply, we encourage customers to submit feedback on their experiences so we can resolve any issues and concerns.