Fenner QD:Evo
User Friendly, General Purpose Inverter
The Fenner® QD:Evo is a value packed basic drive ideally suited for low power applications that require "best in class" purchase value. 
Operating from a small space saving envelope the QD:Evo is fast to set-up, simple to use and suitable for most applications.
Benefits
Simple commissioning, 12 basic parameter settings, default settings suitable for most applications
Internal RFI filter for full EMC compliance
Modbus RTU allows easy integration with your control and monitoring systems
Compact enclosures help minimise your space requirements
Brake chopper on sizes 2, 3 & 4 dynamic and compact options with heatsink mounted resistor
High overload capacity, 150% overload for 60 seconds and 170% overload for 2 seconds
Easy to install, simple keypad control
50°C ambient rating for hot, tough applications
Energy optimising function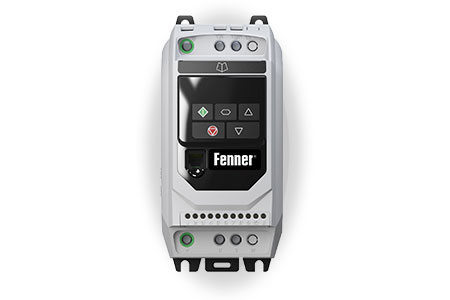 Introducing the Fenner QD Inverter Range
Request more info on Fenner products:
Contact
Get in Touch
For all general enquiries use the Enquire Online form - we'll connect you with the best partner supplier for your query. Alternatively, look up your local supplier.
Got a Technical Question?
For enquiries of a technical nature please complete the form below. We will redirect your query through to a technical specialist who will be happy to help.
Share Your Thoughts?
In order to deliver the best quality products and supply, we encourage customers to submit feedback on their experiences so we can resolve any issues and concerns.