TriFlex Coupling
TriFlex Cord Reinforced Flexible Coupling
Utilising the tension force principle, Fenner® TriFlex couplings offer an efficient and cost effective alternative to traditional compression couplings. They are highly compact, lightweight and low maintenance.
Benefits
Fenner® TriFlex Couplings are lightweight and compact – typically one third of the weight of a traditional compression coupling
Individual elements of the coupling can be replaced quickly without the need to move the motor or driven load
Drive train torque peaks can be effectively dampened
Precise oscillatory tuning of the whole drive train can be achieved
For special projects the stiffness of the reinforced cords in Fenner® TriFlex couplings can be individually adjusted in all directions to compensate for radial, axial and angular misalignment
Ideal for fans, pumps, compressors and mixers and agricultural machinery as a flexible connecting element
ATEX certified
Corrosion resistant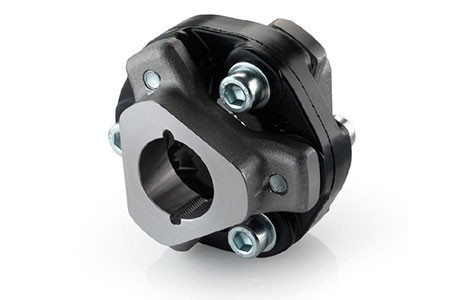 Introducing the Fenner TriFlex Coupling
Contact
Get in Touch
For all general enquiries use the Enquire Online form - we'll connect you with the best partner supplier for your query. Alternatively, look up your local supplier.
Got a Technical Question?
For enquiries of a technical nature please complete the form below. We will redirect your query through to a technical specialist who will be happy to help.
Share Your Thoughts?
In order to deliver the best quality products and supply, we encourage customers to submit feedback on their experiences so we can resolve any issues and concerns.