Jaw Coupling
Jaw Coupling
Absorbing incidental misalignment, shock loads and small amplitude vibrations, Fenner® Jaw couplings offer a low cost flexible solution for most applications.
Benefits
Ease of alignment
Fail-safe shaft connection
Range of element materials available including nitrile, urethane and hytrel
Pump spacer variant available (100mm or 140mm length)
Quick-fit wrap around element available
Design powers up to 42.2kW available at 1440rpm
Ambient operating temperature range -50°C to +120°C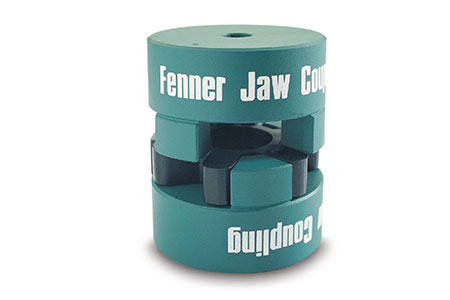 Request more info on Fenner products:
Contact
Get in Touch
For all general enquiries use the Enquire Online form - we'll connect you with the best partner supplier for your query. Alternatively, look up your local supplier.
Got a Technical Question?
For enquiries of a technical nature please complete the form below. We will redirect your query through to a technical specialist who will be happy to help.
Share Your Thoughts?
In order to deliver the best quality products and supply, we encourage customers to submit feedback on their experiences so we can resolve any issues and concerns.