Fenaflex™ Coupling
Fenaflex™ Tyre Type Flexible Coupling
Fenaflex Tyre Couplings are highly elastic, lubrication free couplings that tolerate large amounts of misalignment in all planes as well as offering simple installation and inspection without disrupting the drive. The Fenaflex coupling also has excellent shock absorbing properties while reducing vibration and torsional oscillations.
Benefits
Simple time saving installation – motor and machine remains undisturbed whilst tyre is changed
Large misalignment capability, 4° angular, up to 6mm parallel and 8mm axial
Internal load carrying cords are wound in both directions, so there is no problem on reversing drives
Tyres are available in standard and FRAS (Fire Resistant Anti Static) construction. ATEX approved
Simple visual inspection to aid maintenance
Lubrication free
Taper Lock® and pilot bore flanges
Pump spacer and flywheel fixing variants available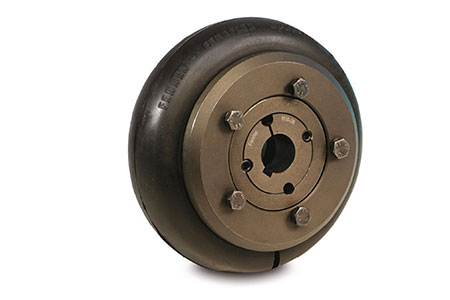 Fenaflex Installation Video
Fenaflex Spacer Installation Video
Fenaflex Flywheel Installation Video
Request more info on Fenner products:
Contact
Get in Touch
For all general enquiries use the Enquire Online form - we'll connect you with the best partner supplier for your query. Alternatively, look up your local supplier.
Got a Technical Question?
For enquiries of a technical nature please complete the form below. We will redirect your query through to a technical specialist who will be happy to help.
Share Your Thoughts?
In order to deliver the best quality products and supply, we encourage customers to submit feedback on their experiences so we can resolve any issues and concerns.